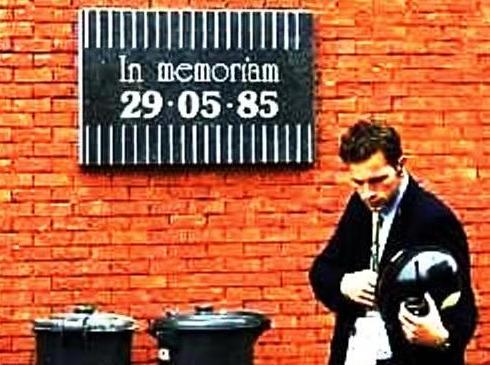 Official Petition "An Anfield Memorial for Heysel"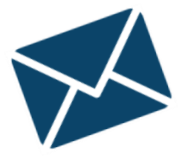 "An Anfield Me

morial for Heysel"

Dear Wez Edwards,

I've known almost by chance on the web about your wonderful work about Heysel.

Besides honouring you as a person and as a sportsman, I would like to inform you about my year long (and counting) battle for the same cause in my country, facing great difficulties and indifference.

In May 2008, twenty-three years after Bruxelles' massacre, I proposed a petition (linked hereafter) on the web, very similar to yours, with the help provided by a working group, spontaneously formed on vecchiasignora.com forum:

https://www.petitiononline.com/39Angeli/petition.html

Having not received since any response from Juventus F.C., I decided to leave an even more unerasable mark on the web, creating on my own a virtual multimedia museum, dedicated to "the 39 Angels at Heysel": www.saladellamemoriaheysel.it

The goal of my work is to support every action remembering those poor brothers of ours, who died by Uefa's fault and by the killing hands of a violent group of your mates, from which, I'm sure, you have took the distance and have nothing in common from a long time in the Kop.

You were very kind in commemorating our martyrs before our last match in 2005 Champions League. I do believe you were sincere. Our organized fans, unfortunately, didn't appreciate it at all and still hate you today, but, frankly speaking, I believe that the word "friendship" remains the real goal of a long and winding walk we must take together, sharing brotherhood as men of good will and the olympic spirit that's underneath every sport challenge. Forgiveness is in every man's heart, only love can move it and if there is no memory, there is no love...

Let's work together to honour Heysel's Angels.

I saw that your petition didn't collect many signatures. If you want my help, or some advice or even to prepare a common project, I'm here, ready to help you by any energy necessary.

As for now, I'm asking you to send me the addresses to write, alone or with you, to Liverpool F.C. and to Reds' fans websites and/or forums, to present them our virtual museum. I also ask you to "advertise" our petition to every information media in your country and to every sensible place.

The real peace between our "enemy" fan groups passes through these two sister rooms, located in Juventus new stadium and in Anfield Road.

I will tell you a little secret. When I was a kid I used to play Subbuteo with my friends and I used to play with Liverpool team, with Keegan, Kennedy, Neal Rush, Clemence, Dalglish...

They were my favourite foreign team, they gave me strong emotions and I used to consider them the English Juventus, for glamour and nobility.

Then came the damned May 29th, 1985, I stopped loving your team.

I'm often asking myself if the true reason preventing me from hating them could be the key to return to shake their fans' hand, in a time I hope not too far away. In this moment I feel a spontaneous will to hug you close, since we represent two humble and firm peace workers.

I'm begging you, if you can and if you want, to leave for me a little rose at the monument to Hillsborough Angels and to send me a picture of you, so I'll be able to make my work even more precious, showing a right man's face.

We'll Never Walk Alone.

Yours brotherly.

14 march 2009

Domenico Laudadio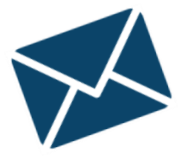 Sala della Memoria Heysel in Anfield Road a Liverpool
Carissimo Wez Edwards
ho scoperto quasi per caso sul web la tua bellissima iniziativa sull'Heysel.
Oltre a farti onore come individuo e come sportivo volevo segnalarti che io da quasi un anno ormai sto battendomi per la stessa causa nel mio paese, impattando in grandi difficoltà ed indifferenza.
A Maggio del 2008, a ventitré anni dalla strage di Bruxelles, ho proposto anche grazie all'aiuto di un gruppo di lavoro nato spontaneamente sul forum vecchiasignora.com, la seguente petizione, gemella alla tua: https://www.petitiononline.com/39Angeli/petition.html
Non riuscendo a ricevere, sino a questo momento, alcuna risposta dalla F.C. Juventus ho deciso di lasciare un segno ancora più forte ed indelebile sulla rete, realizzando io stesso un museo virtuale multimediale dedicato ai "39 Angeli all'Heysel": www.saladellamemoriaheysel.it
Il fine dell'opera è quello di supportare ogni iniziativa rivolta alla memoria di questi nostri poveri fratelli caduti per colpa dell'Uefa e per mano di una parte violenta della tua tifoseria, da cui, ne sono certo, avete preso le distanze e non avete più nulla in comune da molti anni in Kop.
Siete stati molto gentili nella commemorazione dei nostri martiri prima dell'ultimo incontro ufficiale di Champions nel 2005. Ho motivo fondato di credere anche sinceri. La nostra tifoseria organizzata, purtroppo, non ha gradito affatto e vi detesta ancora oggi, ma in tutta franchezza, io credo che la parola amicizia resta la vera meta di un cammino lungo e difficoltoso che dobbiamo percorrere assieme, accomunati dalla fratellanza degli uomini di buona volontà e dallo spirito olimpico di ogni competizione sportiva. Il perdono alberga nel cuore di ogni uomo, solo l'amore lo muove e se non c'è memoria, non c'è amore...
Lavoriamo insieme per onorare gli Angeli dell'Heysel.
Ho visto che la tua petizione non ha raccolto molte firme. Se vuoi anche il mio sostegno, qualche consiglio, un progetto da stilare assieme, io sono qui pronto ad aiutarti con tutte le energie possibili.
Intanto, l'aiuto che ti chiedo è di fornirmi gli indirizzi per scrivere direttamente io, oppure insieme a te, al Liverpool ed ai forum, ai siti della tifoseria organizzata dei Reds, per presentare il nostro museo virtuale, di pubblicizzare tu la nostra petizione ad ogni mezzo d'informazione del tuo paese ed a tutti gli ambiti sensibili all'argomento.
La pace vera tra le nostre tifoserie "nemiche" passa attraverso queste due sale sorelle, una nel nuovo stadio della Juve a Torino e l'altra in Anfield Road.
Ti svelo un piccolo segreto. Da bambino giocavo con i miei amici a subbuteo ed avevo come squadra il Liverpool, quello di Keegan, Kennedy, Neal, Rush, Clemence, Dalglish...
Era la mia squadra estera del cuore, mi emozionava tantissimo e la paragonavo alla Juventus d'Inghilterra per prestigio e nobiltà...
Poi qual maledetto 29 maggio del 1985, ho smesso di amare la tua squadra.
Mi domando se il motivo per cui non sono riuscito ad odiarla mai veramente, come moltissimi altri tifosi della Juventus, possa rappresentare la chiave per tornare a stringere la mano, un tempo spero non lontano ad ognuno dei suoi tifosi. In questo momento mi viene spontaneo, però, di abbracciarti forte, perché io e te rappresentiamo due umili e tenaci operai della pace.
Ti prego, se vuoi, se puoi, di deporre una piccola rosa ai piedi del monumento per gli Angeli di Hillsborough da parte mia e di mandarmi la foto da pubblicare nel mio sito. Mi offrirà il modo di impreziosire con il volto di un uomo giusto la mia opera.
Noi non cammineremo mai soli.
Fraternamente.
14 marzo 2009
Domenico Laudadio