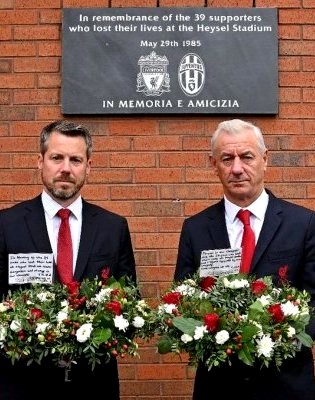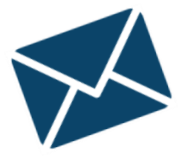 Heysel and Hillsborough: united by grief
Liverpool Sportsmen
We are writing you 23 years after that tragic May, 29th night in Heysel, in the name of civility, peoples' brotherhood and in the name of football we all love, even if in different places and culture, that puts us together in the same passion, but also divided and marked us with pain in different moments.
We don't want to judge anyone, we are not seeking any revenge, and no human justice could ever completely refund those innocent people and their families for the pain they suffered by you. We write you to remember together that crazy afternoon and those 39 human beings' martyrdom. We know your story too, for better and for worse; you have a long bereavements' list as we do.
Looking at 1989 April, 15th Hillsborough disaster was just like open again that bleeding wound. So you will surely understand the real meaning of our words as fans and men. We are trying to create a "Memory hall", maybe in Juventus new arena, to remember our 39 brothers who fell in Brussels that damned night. We wrote everyone in Italy, newspapers, journalists, televisions, even a famous italian politician...
Juventus F.C. didn't gave us any answer whatsoever, and very few people considered us. Simply think that your official site contains a page about Heysel, but Juventus' site does not. As we faced in last Champions League match, your attempt to remember together our fallen angels and to seal a new friendship, even in such a complex context, gives you a lot of honour. I am deeply convinced that Brussels' and Hillsborough victims are already twinned with each other and that they smile together, angels among angels.
Shall they pray for our miseries.
We will never walk alone
February 22, 2009
Domenico Laudadio
Many thanks to Salvatore Costa for translating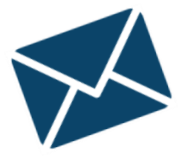 Heysel e Hillsborough: uniti dal Dolore
Sportivi del Liverpool
vi scriviamo a 23 anni da quella tragica serata del 29 Maggio 1985 all'Heysel, in nome della civiltà e della fratellanza dei popoli, in nome del calcio che noi tutti amiamo, seppure in luoghi e culture differenti, che ci accomuna nella medesima passione, ma che purtroppo ci ha anche divisi e segnati in tempi diversi profondamente nel dolore.
Noi non vogliamo giudicare nessuno, non vogliamo alcuna vendetta, e nessuna giustizia umana potrebbe mai ripagare fino in fondo, per il male perpetrato da voi su quegli innocenti, le loro famiglie. Vi scriviamo per ricordare insieme quel pomeriggio di follia ed il martirio di quei 39 poveri esseri umani. Conosciamo bene anche la vostra storia. Nel bene e nel male. Avete una lunga lista di lutti anche voi.
Fu come riaprire la ferita ancora sanguinante, assistere al disastro di Hillsborough il 15 Aprile 1989. Comprenderete bene, dunque, il senso di queste nostre parole di tifosi e ancora prima di uomini. Stiamo cercando di creare una "sala della memoria", se fosse possibile nel nuovo stadio che la Juventus costruirà, per non dimenticare i nostri 39 fratelli deceduti a Bruxelles in quella maledetta finale. Abbiamo scritto e contattato chiunque, carta stampata, giornalisti, televisioni, un politico italiano famoso…
La Juventus fino a questo momento non si è degnata nemmeno di risponderci, ed in pochissimi ci hanno dato retta. Il vostro sito ufficiale contiene una pagina dedicata all'Heysel, mentre quello della Juventus no… Vi rende onore, come in occasione dell'ultimo incontro di Champions League, la volontà di ricordare insieme per sempre i nostri caduti e di suggellare un'amicizia, anche se non proprio così semplicemente praticabile. Sono convinto intimamente di una cosa, però, che le vittime di Bruxelles e quelle di Hillsborough sono già gemellate fra loro e fanno festa insieme angeli fra gli angeli.
Preghino per le nostre miserie.
Noi non cammineremo mai soli…
22 Febbraio 2009
Domenico Laudadio
Grazie di cuore a Salvatore Costa per la traduzione